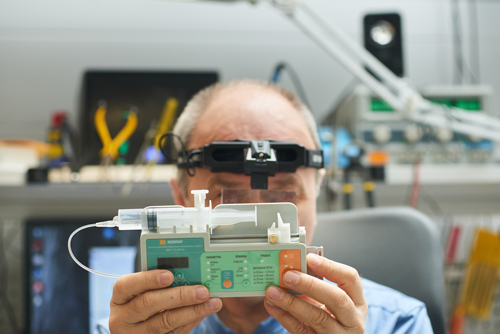 09.08.2019
Dear Colleagues!
We would like to inform you that our new developed product –
Portable syringe driver (pump) "DSHP 5-20-SHMEL"
has come in the market. It is a compact, automatic and portable device which is intended for use in emergency services, disaster medicine and other services providing the first aid, emergency care, etc.